Storage AU Meet the Editors
SearchStorage.com has a team of dedicated editors who bring you the best Storage information from around the Web. Our staff searches the Web daily for the latest news and technology updates. We also keep in constant contact with users and top technical experts to bring you a constant stream of fresh, original content.
For a look at the upcoming editorial calendar for Storage magazine online, click here.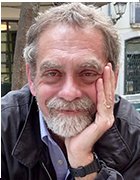 Rich Castagna Editorial Director rcastagna@techtarget.com
As editorial director of TechTarget's Storage Media Group, Rich oversees content for Storage magazine, SearchStorage.com, SearchDataBackup.com, SearchDisasterRecovery.com, SearchStorage.co.UK, SearchVirtualStorage.com, SearchCloudStorage.com, SearchSMBStorage.com, SearchStorageChannel.com and the Storage Decisions conferences. Rich has been involved with high-tech journalism for nearly 20 years; previously, he was executive editor of ZDNet Tech Update and Cnet Enterprise; editor in chief of Windows Systems magazine; senior editor for Windows magazine; and senior editor and technical editor for PC Sources. In those roles, and as a freelancer, Rich has written more than 500 computer technology articles.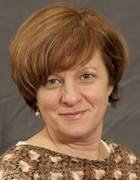 Ellen J. O'Brien Executive Editor eobrien@techtarget.com
Ellen is the Executive Editor for SearchStorage.com and SearchCloudStorage.com, overseeing website content and development, including podcasts, video and SEO opportunities. She arrived at TechTarget in 2002, and covered SAP and Oracle before working as a News Editor in our CIO group. Ellen brings two decades of journalism experience to the job, having worked as a staff writer at the Fort Worth Star-Telegram and The Boston Globe for many years. She also enjoyed a stint as an editor at the Improper Bostonian magazine and as a radio talk-show host. She resides in Boston and is a graduate of the University of Massachusetts at Amherst.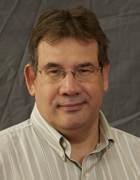 Dave Raffo Senior News Director draffo@techtarget.com
Dave joined SearchStorage in 2007 after spending three-and-a-half years covering storage for Byte and Switch. He also worked as managing editor of EdTech Magazine, as features and new products editor at Windows Magazine, and technology editor at eLearning company WatchIT. Before turning to technology, he was an editor and reporter for United Press International in New York for 12 years, and a freelance writer for USA Today, Dow Jones and other publications. A New Jersey native, Dave currently lives in Arlington, Va.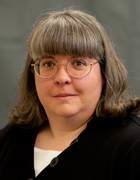 Kim Hefner Senior Managing Editor khefner@techtarget.com
Kim is the senior managing editor for SearchStorage.com, SearchCloudStorage.com and Storage magazine. Prior to joining TechTarget in 2004, she was the Executive Managing Editor at Application Development Trends magazine, Java Report and The Journal of Object-Oriented Programming. Kim has also held a variety of positions at The Sentry Group, including Executive Managing Editor of the research group and copy editor at Software magazine. She has worked in the high-tech publishing industry for more than 20 years and is a graduate of Boston University.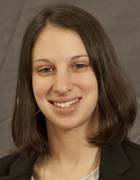 Rachel Kossman Assistant Site Editor rkossman@techtarget.com
Rachel is the Assistant Site Editor for SearchStorage.com and SearchCloudStorage.com. A Los Angeles native, she moved east to attend Northeastern University and graduated in 2011 with a degree in Journalism. Her second co-op through Northeastern was with the Storage Media Group, and she's now back working full time. Prior to coming to TechTarget, Rachel was a content producer at Boston.com for the A&E and Things To Do Pages.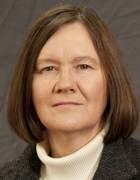 Carol Sliwa Senior Writer csliwa@techtarget.com
Carol Sliwa has more than 12 years of experience in technology journalism. She started as a senior writer at NetworkWorld then moved to another IDG publication, Computerworld, where she was promoted from senior editor to national correspondent. Carol has received national and regional writing awards from the American Society of Business Publication Editors. Prior to her work in the tech sector, Carol covered government and politics as the Boston-based State House Bureau Chief for The Berkshire Eagle.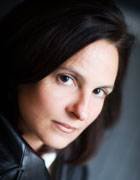 Sonia R. Lelii Senior News Writer slelii@techtarget.com
Sonia R. Lelii has more than 10 years experience in the technology industry, both as a storage journalist and as an analyst. She started as a senior writer at Ziff's PCWeek, before moving to CMP's VARBusiness. She covered primarily storage at both publications. Sonia then spent approximately three years working as a storage analyst, first at The 451 Group and then at The Aberdeen Group, before deciding to go back into tech journalism. Sonia graduated from Temple University with a BA in Journalism and has worked for several newspapers, including the New Jersey Bureau of The Philadelphia Inquirer and The LakeLand Ledger in Florida.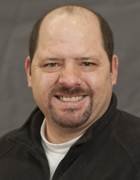 Todd Erickson News and Features Writer terickson@techtarget.com
Todd Erickson is a news and features writer for the Storage Media Group. He previously edited and wrote for Boardwatch Magazine, CLEC Magazine, ISPWorld.com, RF Design magazine and Defense Electronics magazine. Todd graduated from The Colorado College and has a J.D. from the University of Denver College of Law. He lives in Denver.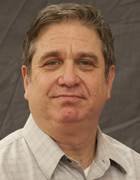 Mark Schlack VP,Editorial mschlack@techtarget.com
Mark Schlack has covered the use of technology in business for 23 years, concentrating on computer technology for the last 16 years. He began his high-tech career as Network Editor at Datamation, where he later became Editor. Following that, he was the Editor in Chief of BYTE magazine, where he was responsible for both print and Web versions of the magazine, both domestically and internationally. He also served as VP/Content for EarthWeb, and VP/Editorial for ITworld.com. Mark has been the recipient of a number of publishing awards, including a Jesse H. Neal Award and Certificate and several ASBPE and Folio awards. He is a graduate of the University of Michigan. He resides in Cambridge, MA.